Fire Department Consulting

Experienced consulting to improve fire department efficiency, success, and value. Services include SOG review, SOG creation, Station Placement, Resource Management, Staffing Concerns, and Documentation.
Insurance Services Office Consulting

In an effort to lower their customer's yearly insurance rates, fire departments and municipalities spend great effort and time to lower their ISO rating. We have experience to help untangle the confusion and save you time and lower your rating.
Building Department Consulting

Experienced plan reviewing and code compliance verification. Review plans to ensure fire department needs are met and the public's safety is paramount.

We are versed in the following codes and standards:

National Fire Protection Association Standards

International Codes

National Codes

Uniform Codes

Southern Building Codes
Training Services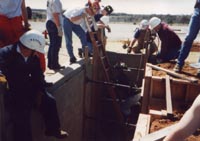 State of Missouri and Oklahoma Certified Fire and Emergency Medical Instructors. Many classes carry Missouri University Fire Rescue Training Institute or Oklahoma State University Fire Service Training certified hours.
Safety Consulting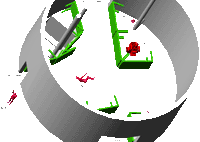 This is an example of a maze and scenario we designed and set for Search & Rescue, and Interior Operations Training.
Some of our Previous Consulting Projects
Dunnegan Rural Fire Department
Bolivar City Fire Department
Page last updated 03/25/2004 by roberth@equipmentintensive.com